Sweetnisapril
New!

Prikvači modela
Otkvači modela
49, Djevica, United States, Palm Beach
Posljednji login:
23.06.2021. 13:33:08
Pošalji napojnicu
Fan Boost
Podignite model na prvo mjesto
Pritiskom na tipku podići ćete Sweetnisapril na prvo mjesto na glavnoj stranici na 60 sekundi. Tijekom tog vremena, chat soba ovog modela postat će mnogo vidljivija i popularnija! Obavijest o Vašem postupku pojavit će se na chatu, a moći će ju vidjeti model i drugi korisnici. Sweetnisapril će sigurno cijeniti Vašu gestu i biti Vam neizmjerno zahvalna!
Samo premuim korisnici mogu koristiti ovu prednost:
#BIGCLIT - #Lush -- I Love Watching U -- C2C 21 TKS Squirting: [none]! [none] raised, [none] til the goal. Pretty Feet 17 Boobs 20 Spread Pussy or Ass 30 Naked 50 :big_150 RIDE DILDO COWGIRL 99 Tip 10 -- Ultrahigh Vibe 35 sec!
Galerije zaštićene lozinkom
Bitni detalji od Sweetnisapril
| | |
| --- | --- |
| Spol | Žena |
| Seksualna preferencija | Biseksualni |
| Dob | 49 |
| Visina | >5'4" - 5'6" [160cm - 170cm] |
| Težina | 140 - 160 lbs [60 - 70 kg] |
| Kosa | Crvenokosa |
| Oči | Plavo |
| Etnička pripadnost | Bijelac/Kavkaski |
| Jezici | Engleski |
| Rodni grad | Palm Beach |
| Stidne dlake | Obrijana |
| Poprsje | Veliki |
| Guza | Velik |
Što me napaljuje
420
Being caressed
Being treated like a princess
Attention
O meni
A happy MILF who loves exploring her sexuality!
Što me odbija
Ugly Behavior
Što radimo na web kamerama
Radni sati od Sweetnisapril
PON
ponedjeljak
02:00 - 06:00
18:00 - 22:00
UTO
utorak
02:00 - 06:00
18:00 - 23:00
SRI
srijeda
02:00 - 07:00
18:00 - 23:00
SUB
subota
00:00 - 18:00
20:00 - 24:00
Blog
A Bit About SweetnissApril
I am a happy and content retired college professor with a Ph.D. I love sharing my sexuality with you for your pleasure. I am single, dating, and love to share the dirty details that I could satisfy your guilty pleasures.
Room Rules.
1 Please be patient! I like to spread the love around. If you're in a hurry, you should go elsewhere. I have no clock. If you tip me, I'm giving you the time you deserve.
2. Please do not ask me to show you something for 0 or 1 tokens. If you're short, you'll eventually see what you want. I'm sure of it.
3. Nobody wants to hear about your aunt, your mother, etc. We can talk about your fetish in private, group, or spy...
4. NO PICTURES IN MY CHAT!!! I LIKE ANIMATED GIFS AND GLITTERWORDS. You know what I like: cute, sexy, kind, SWEET!!!!
What's Up With All the Dancing?:
I'll keep doing it as long as I can. I've been dancing since I was 5. Hope you enjoy it. If you want to make me stop, TIP ME Silly Goose!!! Or tip 15 tokens to tell me you want more dancing! Some do!!!
My Moderators
Moderators are Annointed in my room. If you come in and have read my profile, I will instantly know because you will be following my room rules and posting what I like to the chat (see profile for more information on what I like and room rules).
I love the attention, so SPOIL ME guys!!! I love my moderators!!!
Amaterski isječci Sweetnisapril
SoapSuds in the Shower Tease
1:15
Pussy Shaved
1:03
Sweetnisapril lista želja
1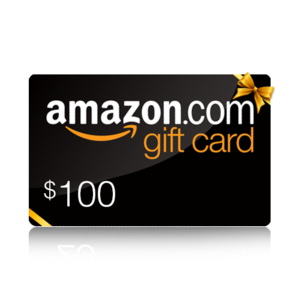 Give your favorite model an Amazon Gift Card which never expires and can be redeemed towards lots of items on amazon.com! Make her feel happy with the most amazing online shopping ever.
Pročitaj više
Welcome to SweetnissApril's Profile!!!
Thank you, and once we are friends, please, please, please write on my comments wall!!!!!! Enjoy my loves! :-)
Спасибо, и как только мы станем друзьями, пожалуйста, пожалуйста, напишите, пожалуйста, в мои комментарии на стене !!!!!! Наслаждайся моей любовью! :-)